Here are steps how to fix "This page isn't working www.mysite.com is currently unable to handle this request. HTTP ERROR 500".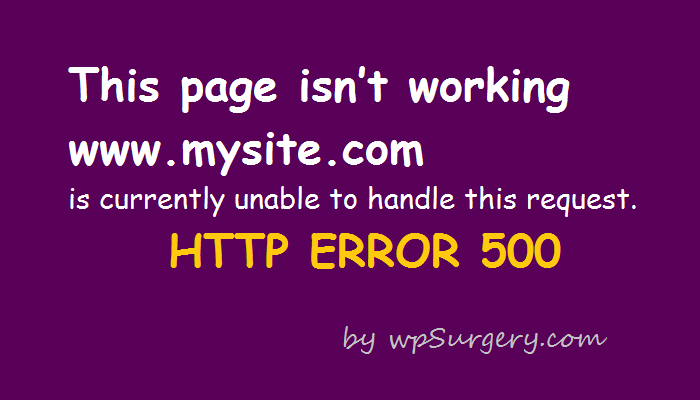 Step 1: Rename your site theme except default themes (Twenty Nineteen, Twenty Seventeen,…) The only way you can do it is at FTP.
Step 2: If it doesn't work. Rename all plugins.
Step 3: If it still doesn't work but there is saying something is wrong with the theme, then rename the theme name back to original.
Step 4: If it works, now rename all plugins back to the original names one by one to see which one is caused the problem.
Step 5: If you found the problematic plugin, go to your site admin dashboard to update that plugin.
Step 6: Refresh the site, if everything is fined and is back to normal then stop here.
Congratulation!
Your life is back to normal.
How did I come up with above solution?
This page isn't working… HTTP ERROR 500. How to Fix It.
(Visited 465 times, 1 visits today)